Software packages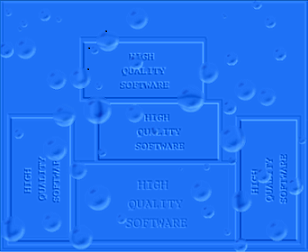 Software packages, or packaged software, is a name given to systems or ready digital apps, which we can get in stores, via sales representatives or directly with the manufacturer, either online (on internet), or in physical stores.

We can find customizable or not customizable software packages:

1) Customizable software package, are those in which its manufacturer already has provided the possibility that changes can be made and / or specific implementations to the needs of the purchaser of this software can be developed.

Example of customizable software package:

A large industry acquires an ERP package (Enterprise Resource Planning, which can be defined as a Business Management System), which must be integrated with internal systems (legacy) of the company. For this it is necessary the development of various interfaces, connecting features of the different systems. It can also occur the need to create new queries, reports, graphs, among other solutions, customizable to the management style of the acquiring company of the package.

2) Software package not customizable, are those to be used by the purchaser in the form in which it is delivered, that is, do not allow changes and / or implementations to suit the customer's specific needs, but rather it is the client which must adapt himself to the characteristics of the purchased software.

Example of non customizable software package:

The customer buys the Office suite, from Microsoft, which is delivered with a text editor (Word), spreadsheet (Excel), a program used to edit and display graphical presentations (PowerPoint), among other tools, which should be consumed and / or used in the form in which it is, with at most a few parameterization (customization) pre-programmed (settings).

Examples of Software Packages:

1) Management Systems Payroll
2) Accounting
3) Tax Books
4) Paper Box
5) Receivables
6) Accounts Payable
7) Inventory Control
8) Services Administration
9) ERP (Enterprise Resource Planning)
10) MS Office
11) Among others

Examples of Software Package customers:

1) Accounting offices
2) Industrial enterprises
3) Business for sale
4) Companies that provide services
5) Liberal professionals
6) Students
7) Teachers
8) Individuals generally
9) Corporations in general

Note:

There is a way to offer software packages for use on the Internet, through the delivery model known as SaaS (Software as a Service), by which the user (customer) pays a monthly rate of consumption (a kind of rent) without buying it, that is, without having to pay the license fee to the use of the software, which can be regarded as expensive in many cases.


Date of text making up: 23.01.2015.