Software customization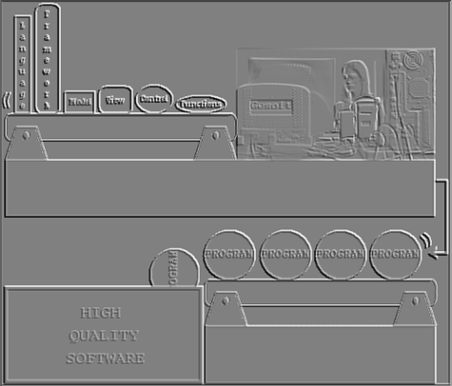 The software customization is the development of systems, applications, programs, websites, website pages, etc., in accordance with customer specifications, ie, the software is built and shaped to the specific needs of the contracting client (to the customer taste).

The customization can be total or partial:

1) The software can be 100% customized, ie fully developed specifically for the client in question;

2) The software can be adapted to customer needs, from an existing basic software.

In contrast to software offered in packages, the cost of custom software tends to be many times more expensive, since that a packet software has its development cost diluted among several customers that purchase it, while the cost of custom development is completely of the contractor.

Usually companies like to customize the software development (systems, programs, applications, etc.) that meets the basic needs of their business, and getting packages to meet the company's other needs.

Example:

1) If the company is an industry, will insist that his whole production line is controlled by custom software, so that their trade secrets are protected, but also that there are easier changes and new implementations, as soon as may be necessary without relying on third parties. On the other hand, activities such as accounting, payroll, tax books, cash flow, inventory control, logistics, among others, can be met by third-party packages, with or without partial customizations.

2) If the company is an online shop e-commerce, will like to have its entire site, the back-end system of the site, its logistics system (receipts and deliveries), its inventory control, its CRM system, etc., fully customized. But, like the industry, may also prefer third-party packages, with partial or no customization, for administrative and tax systems, such as accounting, payroll, treasury, tax books, among others.
Date of text: 01.22.2015.